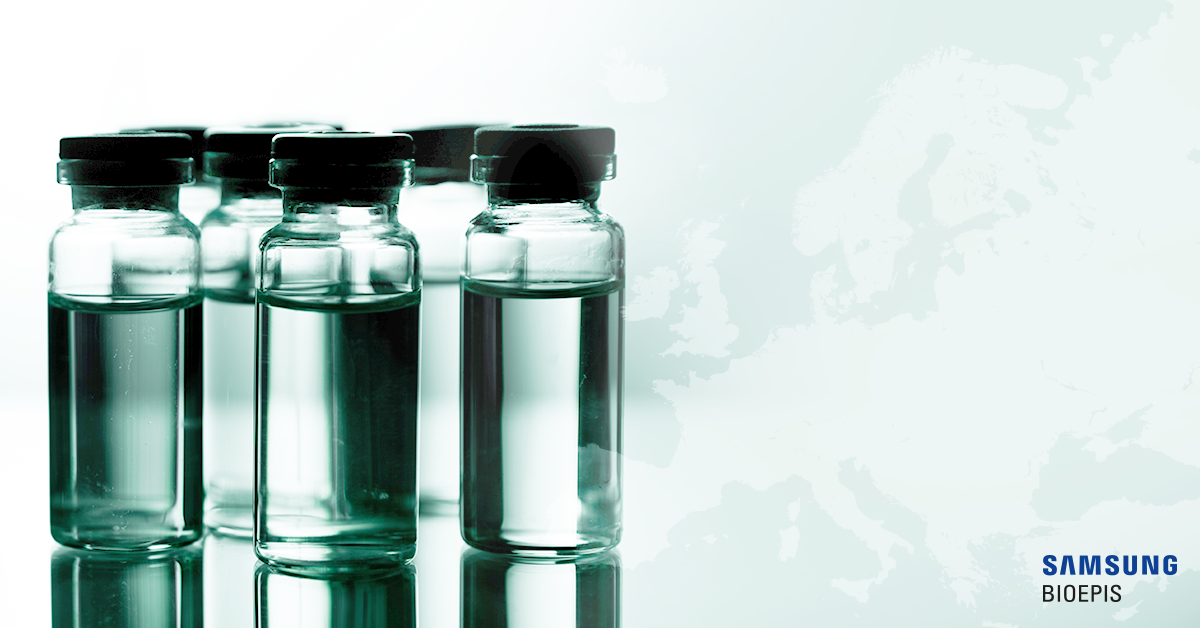 The first biosimilar medicine was approved in Europe in 2006, and since then Europe has approved the highest number of biosimilars worldwide.1 Through these approvals, Europe has pioneered the regulation of biosimilars and gained substantial experience of their use and safety.1
Evidence acquired by the European Medicines Agency (EMA) suggests that biosimilars approved through the EMA can be used as safely and effectively in their approved indications as biological medicines.1 The biosimilar market is expected to grow rapidly over the coming years, especially as many of the world's best-known biologics soon face patent expiration in Europe.2
Manufacturers of biosimilars generate the data required for approval,3 and must overcome regulatory and legal barriers before gaining market access. Despite the many steps needed before a biosimilar can be made available, approvals have increased ten-fold in the past decade.3 In 2018, the EMA approved 17 biosimilar products.3
The stringent approval standards required by the EMA has led to a track record on safe use of biosimilars for more than 10 years. None of the EMA-approved products have been removed from the market due to safety concerns.4 In addition, real-world data, as well as education and trust fuels the acceptance and approval of biosimilars.5
Understanding how a biosimilar works in real-world setting is paramount to establishing confidence in biosimilars. In addition to clinical studies required for regulatory approval, manufacturers, as well as individual and nationwide registries are investing in real-world data generation for biosimilars. These studies reflect real-world use, including situations where patients were switched from reference biologic to biosimilar, from biosimilar to biosimilar, or even multiple switch situations.
Studies have been conducted to analyze the safety and efficacy of biosimilars in extrapolated indications. And, in some countries like Denmark or Norway, large-scale nationwide registers like DANBIO or NOR-SWITCH have been conducted to monitor drug safety and survival rates in inflammatory diseases. In reflection of this growing trust, biosimilar adoption rates have reached high level across Europe; in the United Kingdom, Germany, France, Spain and Italy, biosimilar usage has reached more than 86% and 85% for trastuzumab IV and rituximab market, respectively.6 Across Europe, the leading etanercept product with the biggest market share is a biosimilar, not the reference product.7
Recognizing that biosimilars help increase access to vital medications for patients. Furthermore, a need to address increasing healthcare expenditure played a pivotal role in increasing approvals over the last ten years.6
A growing usage of biosimilars has saved an estimated €49─98 billion in Europe (EU5) and the United States combined between 2016 and 2020.5 Europe has the longest running experience with biosimilar use, and through a variety of healthcare systems. It was noted that biosimilar competition drives price reductions, and that the overall uptake of biosimilars is highly sensitive to country specific factors, such as market characteristics, incentives and policies on substitution.6
Samsung Bioepis strives to increase access of biosimilar medications for patients, through research into and the development of biosimilars.