APPROACH
Samsung Bioepis selects suppliers according to strict criteria aimed at building and operating a responsible supply chain, and they are managed through a transparent registration system. For CMOs in particular, we carefully select companies that have obtained international standard (ISO) certification for their environmental management, energy management, and occupational health and safety management systems, verifying that they systematically practice environmental and safety management. Going a step further, we are reviewing the introduction of a policy for the preferential use of eco-friendly transportation as a way of governing the environmental impact of our supply chain. We are also discussing the use of additional ESG evaluation items in our processes for supplier selection, regular evaluations, and contract renewal.
PERFORMANCE
Distribution of 2016 Supplier Code of Conduct
CMO ISO Certifications Obtation Rate
ISO 14001

Environmental Management System

ISO 45001

Occupational Health and Management System

ISO 50001

Energy Management System
Key Suppliers in the Samsung Bioepis Supply Chain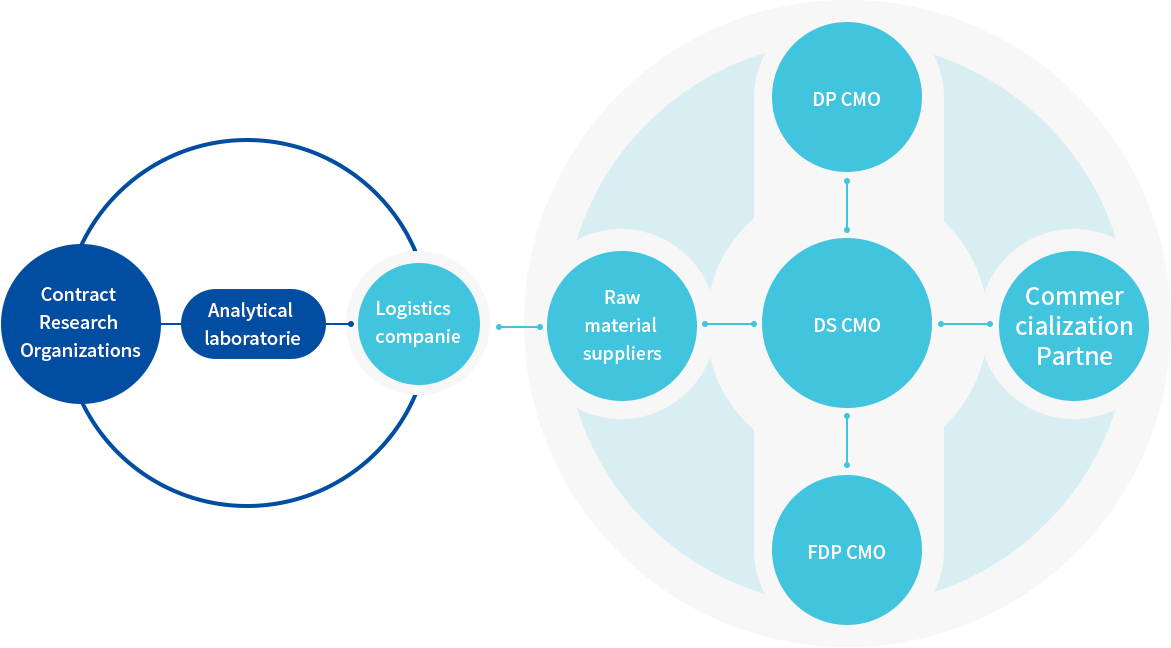 Our partners include raw material suppliers, contract research organizations, contract manufacturing organizations (CMOs), logistics companies (transport, storage), and commercialization partners. Partners from whom annual purchases exceed 1 billion KRW, including CMOs (DS/DP/FDP), logistics companies and raw material suppliers, are designated as key suppliers, and to these partners we apply active selection and management processes.
Supplier Evaluations
Supplier qualification process
Initial
qualification

Evaluates the
appropriateness of
new suppliers

Regular
qualification

Conducts a regular
qualification for
qualified supplier

For-cause
audit

Evaluates a supplier
"for-cause," i.e. when a
potentially serious issues
related to quality or complaint
of our product is raised
When sourcing from CMOs for clinical or commercial purposes, we conduct supplier evaluations to minimize risk in these relationships while boosting the competitiveness of our partners. Led by the Quality Team, supplier qualification covers not only quality management systems, but also facilities, equipment, manufacturing management systems and more. We meet regularly with key partners such as CMOs and logistics companies to share the results of these evaluations and discuss steps for improvement. Going forward, we plan to add ESG evaluation items to the processes for supplier selection, and contract renewal.