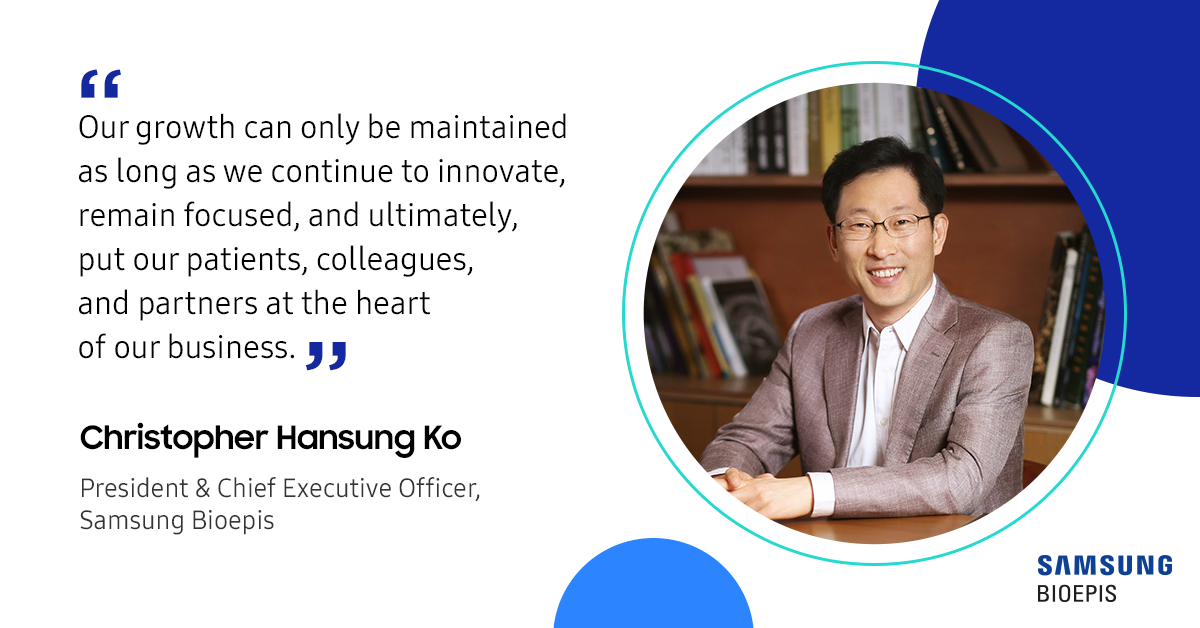 Since being established in 2012, we have seen considerable change and growth. When reflecting on the past eight years, I am very proud of how much we have achieved and grateful to everyone who has worked tirelessly to help us accomplish our ambitions, innovation goals and vision for our patients and communities. However, our growth can only be maintained as long as we continue to innovate, remain focused, and ultimately, put our patients, colleagues, and partners at the heart of our business. As we enter a new decade, I would like to share some observations that have contributed to our successes, and how we plan to continue our progress in the days ahead.
1. Patient-centricity should be a primary focus.
Having a better understanding of our patients is a belief that lives at the heart of what we do and has been a huge part of our growth. Through this, we can spearhead and develop treatments and solutions to support them even more. By putting patients and their needs at the forefront of what we do, they not only serve as our catalysts for innovation, but they also provide meaning and purpose to the work we do each day.
2. Partner to drive accessibility.
From individual healthcare providers to commercial partners and suppliers, we are continuously seeking to work with those who share our vision. This means collaborating with some of the world's leading business partners who can help deliver medicine, specifically, biologic therapies, more accessible. To achieve this, our partners understand that every step it takes to develop a biosimilar — from analyzing the reference biologic to developing a cell line, and from manufacturing to distributing to patients worldwide — is crucial to providing that accessibility. In Europe alone, over 200,000 patients having been treated with our anti-TNF biosimilars1 thus far is a testament to our having good partners, with no supply disruptions throughout the region.
3. Invest in people.
Caring for people is not limited to our customer-base; it is also embedded in our company culture. At Samsung Bioepis, we understand that in order to produce the best, we need to work with the best. Our approach was to recruit seasoned scientists and have them nurture the talent of our young and highly driven colleagues. Fostering talented people who have a passion for health empowers them to innovative and unafraid to challenge themselves, the business, our partners and myself.
4. Build on your success.
As I have learned in the past eight years, achieving and maintaining success is an ongoing endeavor. In the eight years since we were founded, we have been bolstering our biosimilars portfolio. Innovation in development processes and techniques has allowed us to operate more efficiently and nimbly, without making any compromises on the requisite safety or quality. We now have a broad pipeline of biosimilar candidates that cover a spectrum of therapeutic areas including immunology, oncology, ophthalmology and hematology. Our products are available across Europe, North America, Asia, Oceania, and Latin America reaching out to and meeting the needs of patients across these regions and therapeutic areas. Closer to home, we are constructing a new Global Center in Songdo International City, Korea, to strengthen our competitiveness and become a leader in the global pharmaceutical industry.
We pride ourselves on the agility and dynamism which comes from being a young company with clear and ambitious goals. In the ever-changing world of bio-pharmaceuticals, it is important to look toward the future by boosting innovation. I am excited to see how our company's growth will, in turn, lead to improving the lives of many more people. Our work has only just begun.
Reference: