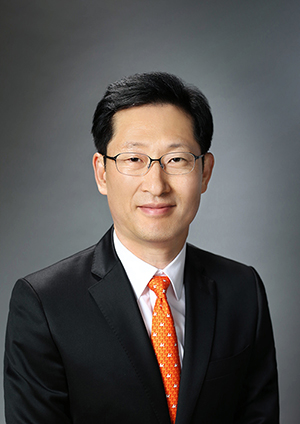 President & CEO,
Christopher Hansung Ko


Together with my colleagues at Samsung Bioepis, we are dedicated to improving the accessibility of treatments for patients around the world. In just seven years, we have taken steps to address the needs of patients, now and for the future. Our passion for health and for patients over the years has prompted me to think more broadly about the importance of patient-centricity in our industry.
I believe that the biosimilars industry is inherently patient-centered, since these treatments are designed to reduce healthcare costs and increase patient access to needed biological therapies across a broad spectrum of disease areas. Testament to this, is that patient access to biologic therapies has already increased by 100% in Europe after biosimilars were introduced.1 However, as an industry, by actively listening to patients, we are in the position to deliver more value to patients beyond lower costs.
To us, patient-centricity means applying a listening ear to patients in order to truly understand their needs and experience of living with their condition, and using this to pioneer innovative approaches to research and development in response. As an example, adapting ergonomic autoinjector and extending the storage conditions for our biosimilars are our contribution and dedication to improving the convenience and ease of use for patients and physicians alike.
Looking into the future, the uptake of biosimilars is opening the door to more innovation of novel biologics or biosimilars that center on patients' needs. It is estimated that by the end of 2020, 15 of the top biologic medicines will have an equivalent biosimilar in majority of developed countries, with at least 240 new biosimilars currently in development.2 It can be assumed that the follow-on innovation from this growth will undoubtedly be positive for patient outcomes.
At Samsung Bioepis, we always reflect on how we must keep the patient at the center of all that we do and acknowledge that there is always work to be done – more listening, more education, more research – to best support patients across the world. While patients continue to face barriers to the healthcare they need, all stakeholders must continue to work together to help patients now, and in the future.
References: