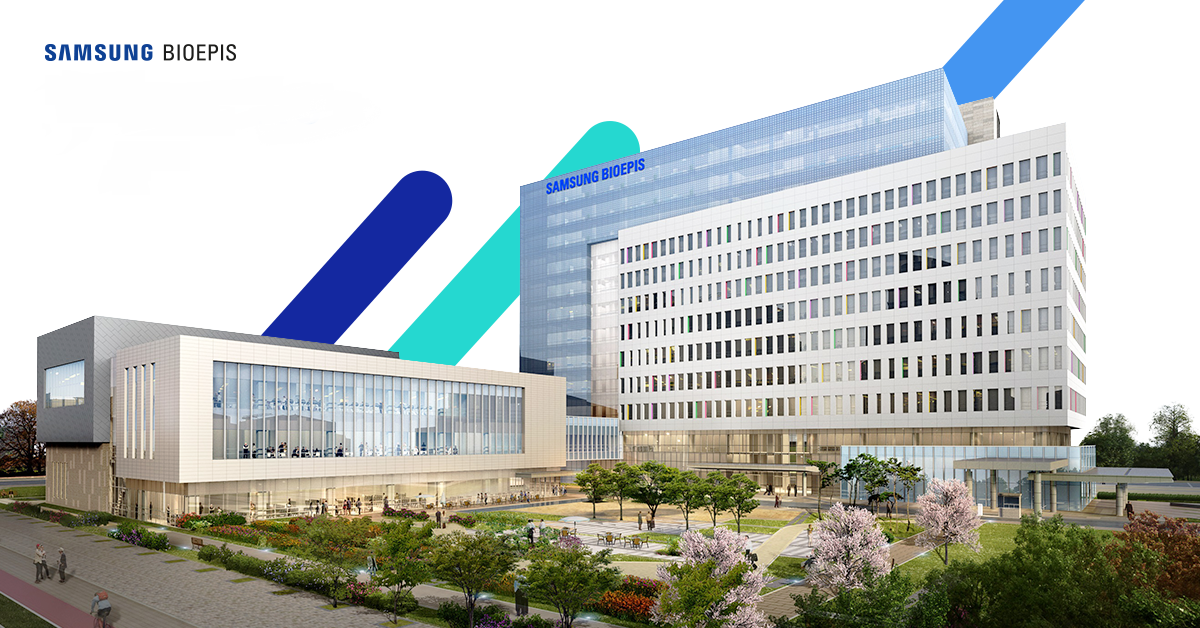 2020 has been a year like no other, with the unprecedented impact of COVID-19 on healthcare systems across the globe.
We have all been affected of COVID-19 in some way, whether directly or indirectly, but we have also seen the global community come together to fight this virus and leave us in a much stronger place as we look ahead to 2021.
The world of biosimilars has also faced many changes this year, from quicker regulatory approvals to ensuring more stringent supply chains.1
"The pandemic has taught us that we need to be better prepared as a company and as an industry," said Christopher Hansung Ko, President and Chief Executive Officer of Samsung Bioepis, in an interview at the Financial Times Global Pharmaceutical and Biotechnology Conference 2020.
As a company, Samsung Bioepis has had a busy and memorable year with the launch of oncology biosimilar each in the United States and Europe, and the acceptance of a proposed biosimilar to ranibizumab for review by the U.S. Food and Drug Administration and the European Medicines Agency. That has expanded the company's pipeline which covers a wide range of therapeutic areas including immunology, oncology, ophthalmology and hematology.
The accomplishments Samsung Bioepis made this year and over the past eight years have been unprecedented for a biopharma company. Our continuous efforts to bring innovation with speed has thus resulted us to be recognized as a 'Biosimilar Initiative Company of the Year' by the prestigious Global Generics and Biosimilars Awards.2
Reflecting on 2020, Samsung Bioepis held three virtual roundtable meetings with healthcare professionals (HCPs) across Europe as part of its ongoing efforts to regularly engage with experts in the biosimilars field and to meet growing needs for better education.
Following on from important discussions around biosimilars and their value to healthcare, Samsung Bioepis has released a whitepaper detailing the importance of improving education of biosimilars amongst patients and healthcare professionals alike.
This whitepaper highlights that patient education needs to be improved as biosimilars become more widely adopted. Patients need to know what biosimilars are and how they work, while improving communications materials will also help to ensure that patients are aware of how biosimilars are developed.
It was clear from our panel discussions that nurses are critical in ensuring that patients are kept well-informed about processes and treatments. Despite the vital role they play, our panel said nurses often feel overlooked in terms of education and communication initiatives. Ensuring that nurses are properly trained and educated about biosimilars is paramount to the information being relayed to alleviate patient concerns.
Samsung Bioepis firmly believes that pharmaceutical manufacturers are ideally placed to help develop education materials around biosimilars for patients and HCPs alike, while fostering alliances with advocates and key opinion leaders (KOLs) with experience of using biosimilars to promote their widespread adoption.
As we head towards the holiday season and the end of an unforgettable year, it is important to take stock on how far we have come and how far the biosimilars industry has matured. It is important to build on this momentum in the New Year and work with industry colleagues to ensure that educating patients and healthcare professionals about the value of biosimilar is in their front of mind.