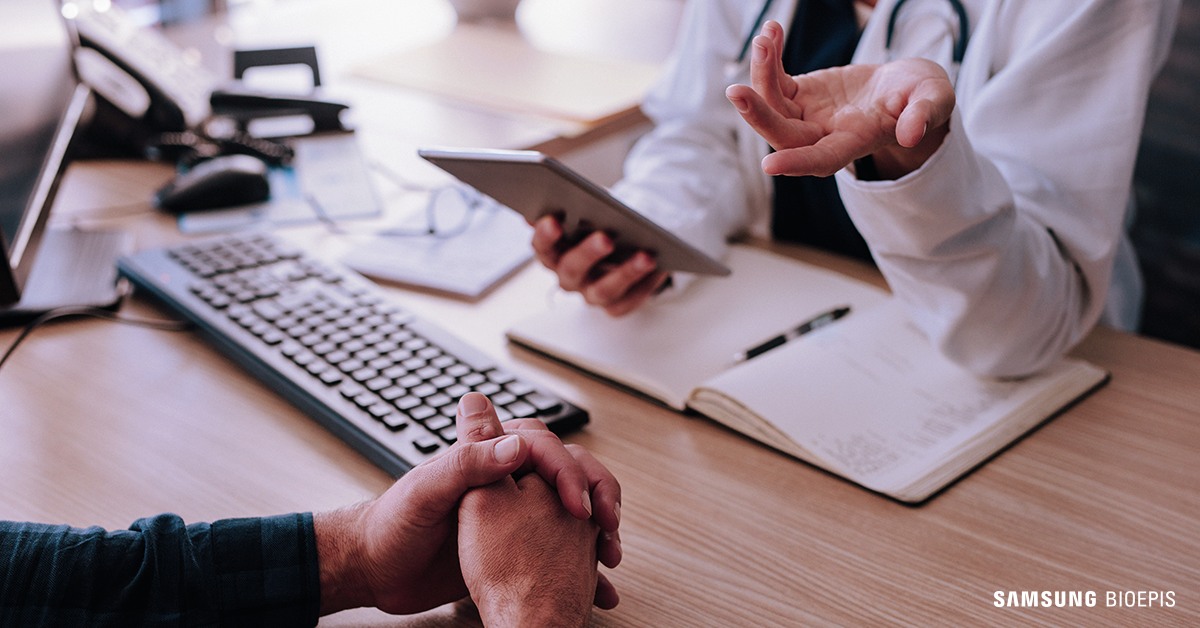 - A little-known phenomenon: The nocebo effect
The power of the placebo effect is well known – if an individual expects a specific treatment to have a positive effect, it generally takes place. But what about the 'nocebo effect'?
In contrast to the placebo effect, the nocebo effect is when an individual expects a specific treatment to have a negative effect, resulting in the patient experiencing negative symptoms during treatment.1 This poor expectation of a treatment usually originates from a lack of understanding, such as how the treatment will be administered or the common side effects.
To prevent the nocebo effect, it is paramount to ensure good communication levels between healthcare professionals (HCPs) and their patients.
At a recent meeting of European biosimilars experts highlighted the importance of patient communication when switching to a biosimilar. Clare Jacklin, Chief Executive Officer, National Rheumatoid Arthritis Society, UK, stated that one of the biggest obstacles in biosimilar switching as: "Patients are not averse to using biosimilars, but good communication is critical, allowing patients to have a say in their treatment, and leading to a more positive treatment outcome".
Jacklin also highlighted that if HCPs fail to mention minor differences in the switched treatments, such as changes in administration, side effects and pain at the site of administration to the patient, that these minor differences can lead to the patient experiencing a buildup of anxiety and concern surrounding the treatment, which can often lead to the nocebo effect.
During the EULAR 2020 virtual congress, Professor of Physiology and Neuroscience, University of Turin Medical School, Fabrizio Benedetti, described the importance of effective communication to counter the nocebo effect.2 Benedetti compared 'open' and 'hidden' administration, observing how patients found treatment to be less effective when their HCP had not communicated with them prior to administrating a drug, in comparison to when a patient that was fully briefed of it being administered.
Benedetti mentioned that a number of enhanced communication strategies have been developed and are recommended to help manage patients' beliefs and experiences, in order to decrease the nocebo effect. These include providing detailed information to patients, increasing empathetic attitudes, distributing information in a suitable manner, reducing anticipation of adverse events and promoting social contact between successfully treated patients. Together, these should be routinely used when considering communication with patients.
Effective communication between HCPs and their patients is paramount in ensuring a positive treatment outcome. All implications of switching must be communicated with patients, along with the differences that can be expected.
1 Benedetti F, Lanotte M, Lopiano L, Colloca L. When words are painful: unraveling the mechanisms of the nocebo effect. Neuroscience. 2007 Jun 29;147(2):260-71.
2 Benedetti F. Communication strategy for patients: Prevention of the nocebo effect. EULAR 2020 presentation