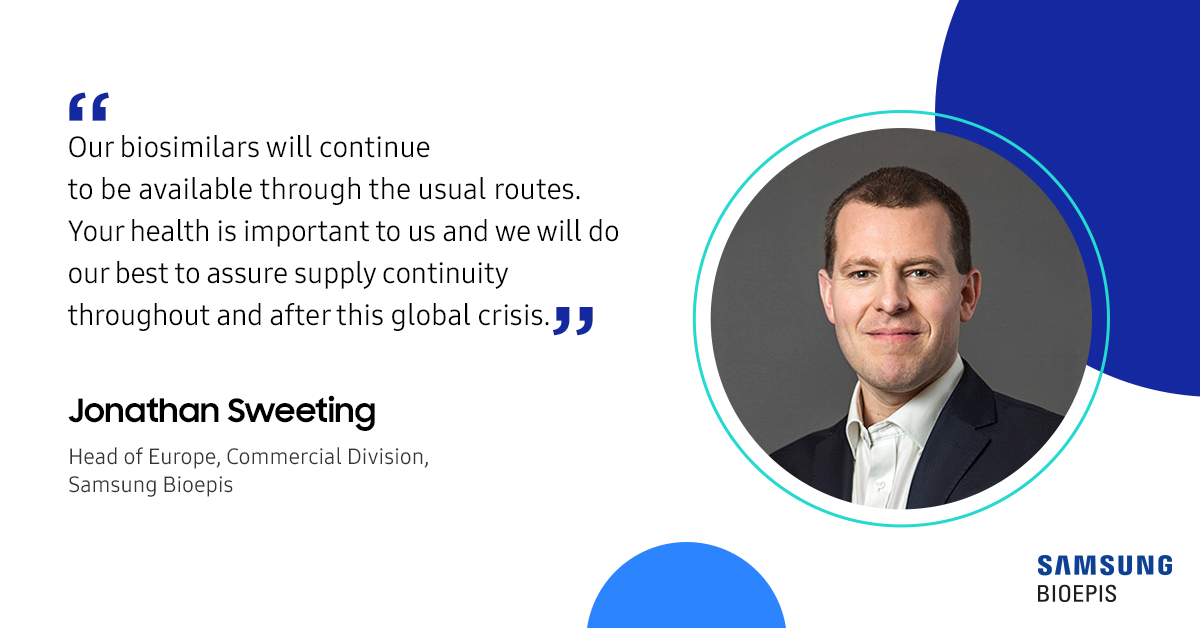 COVID-19 presents an unprecedented global crisis. While there are concerns about the supply and demand of basic foods and necessities, patients with long-term conditions may be particularly worried about their supply of essential medicines – a fear exacerbated by closed borders and disruptions in supply chains.
Governments and authorities across the world are in the midst of closing services due to the COVID-19 pandemic. While some go into lockdown, companies are identifying methods of ensuring supply continuity, so patients taking regular medication(s) receive the treatments they need. Without the maintenance of medicine supply, lifesaving medicines could become unavailable, with the health of many unwell people being compromised.
Although future medicine shortages 'cannot be excluded', the European Medicines Agency (EMA) has reported no shortages and no disruption to the supply of products marketed in the EU as a result of COVID-19. The EMA has organised its first meeting of the EU Executive Steering Group on shortages of medicines caused by major events, to discuss the impact of COVID-19 to the supply of medicines in Europe.
The group aims to supply strategic leadership for urgent action, and will identify and coordinate EU-wide actions to protect patients who may be affected. The U.S. Food and Drug Administration (FDA) is working closely with manufacturers to mitigate shortages and has stressed that, should the need arise, other alternatives can be used by patients.
South Korea, the home of Samsung Bioepis, is implementing strict quarantine measures and widespread testing helped to curb the virus. Samsung Bioepis has currently changed our working patterns to ensure that we adhere to government guidance and minimise the impact our activities have on crucial medical staff and ultimately patients.
As a company that prides itself on its unique development platform and bespoke quality control system, we have not yet experienced any disruptions to the supply of our biosimilars. No supply issues are foreseen, even as COVID-19 continues to affect many worldwide. We are working tirelessly with our partners to ensure medicine supply continuity, and as such, are committed to ensuring the health, safety and welfare of patients and staff around the world.