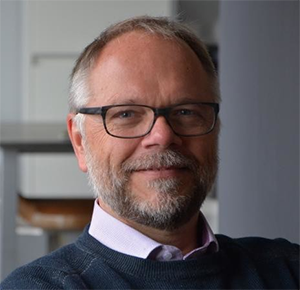 Klaus Falk
Vice President European Operations
Samsung Bioepis NL


I recently had the honor of participating in an industry panel debate on the future of biosimilars at the CPhI Worldwide event in Frankfurt, Germany. While Europe already has over a decade of experience with adopting biosimilars,1 I believe there is still significant potential to improve patient access to biosimilar therapies in Europe and globally. Following this debate, I wanted to share with you my three predictions for the future of biosimilars:
1. Biosimilar availability will continue to grow globally
While there has been variability in the speed of adoption of biosimilars in different regions, the potential for biosimilars to reduce healthcare costs, means there is still a positive outlook for patient access. The biosimilar market in the United States (US) is expected to grow nearly three-folds by 2023 and support significant cost savings to healthcare systems - it is estimated that over the next five years, the US could save up to USD 160 billion.2 We hope these savings will ultimately translate into improved patient access.
2. Expansion into uncharted disease areas
As uptake of biosimilars increases, investment in biosimilar development across a broader range of therapy areas will also rise. As a result, we will see the emergence of biosimilars in a number of areas additional or rare disease areas.3 Once these new biosimilars become available, they are also likely to offer the potential to improve affordability and market accessibility.4 Samsung Bioepis is already turning our attention to the next generation of biosimilars in the fields of ophthalmology and haematology.
3. Increasing support for biosimilar adoption
While Europe may have a head-start in terms of the adoption of biosimilars,5 there has also been positive steps forward in other regions. For example, the publication of the FDA's 'Biosimilars Action Plan' has provided greater clarity around the approval process in the US and guidance that aims to improve market competition. As we look to the future, there may be increasing opportunities for regulators to work together to address obstacles to biosimilar entry and uptake.6 Ongoing investment in research and education around the safety and efficacy of biosimilar switching will also support greater confidence by regulators and physicians in the future.
References:
1. Rademacher, K et al., 2017. The Influence of Europe on the Pricing, Uptake, and Overall Impact of Biosimilars. Journal of Clinical Pathways. 2017;3(10):47-50.
2. IQVIA. 2019. The Global Use of Medicine in 2019 and Outlook to 2023. Available from: https://
www.iqvia.com/insights/the-iqvia-institute/reports/the-global-use-of-medicine-in-2019-and-outlook-to-2023
3. Kos, Igor Age et al. The biosimilars journey: current status and ongoing challenges. Drugs in context vol. 7 212543. 1 Oct. 2018, doi:10.7573/dic.212543
4. Dowlat, Hoss A. The opportunities and challenges of biosimilar orphans. (2016): 563-566.
5. Nature. 2019. Bring on the Biosimilars. Available from:
https://www.nature.com/articles/d41586-019-01401-5
. Last accessed: October 2019
6. Sarpatwari, A., Barenie, R., Curfman, G., Darrow, J. J., & Kesselheim, A. S. (2019). The US biosimilar market: stunted growth and possible reforms. Clinical Pharmacology & Therapeutics, 105(1), 92-100.