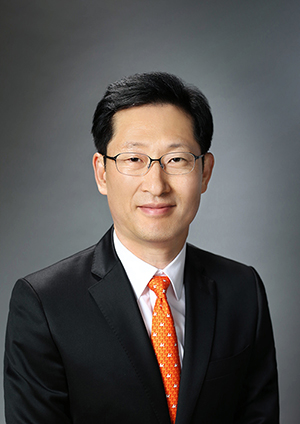 Christopher Hansung Ko,
President and Chief Executive Officer


As the European Society for Medical Oncology Congress (ESMO) 2019 has ended, it is an opportunity for us at Samsung Bioepis, to reflect on the important role biosimilars play in cancer care across Europe.
Responsibly managing the cost of cancer-related healthcare continues to be an important topic for our community, as the incidence of cancer rises across the globe. While the introduction of biologics in this field has expanded the range of treatment options available, biosimilars of these medicines offer the potential for greater accessibility for patients and the chance for payers and physicians to move towards a more sustainable system of cancer care. Recent research conducted by ESMO suggests this is already well underway with half (49%) of prescribers surveyed using biosimilars in their clinical practice.1
Sustainability in cancer care is defined by the need to balance equitable access to high quality therapies for cancer patients, while ensuring that the cost of cancer care is manageable for healthcare systems, and that innovation, research and the production of new therapies is supported. Given that the estimated incidence of cancer has increased by almost one third across Europe in the last two decades,2
the need to balance these aspects of sustainability is even more important. It is estimated that the annual economic cost of cancer is approximately US$1.16 trillion,3 and while the adoption of biosimilars are only one piece of this larger puzzle, it could have a significant impact on reducing drug spending in oncology. It was estimated in 2016 that by adopting biosimilars we could save up to EUR 100 billion across the five most populated European countries and the United States by 2020.4


Our time at ESMO highlighted the huge unmet need that still exists in this field, which has reinvigorated our team and our efforts to reimagine the way biosimilars are made, through technology that we believe will help support sustainability in cancer care for the future.


References:
1. Giuliani R, Tabernero J, Cardoso F, et al. Knowledge and use of biosimilars in oncology: a survey by the European Society for Medical Oncology. ESMO Open 2019;4:e000460. doi: 10.1136/esmoopen-2018-00046
2. Jönsson B, Hofmarcher T, Lindgren P, Wilking N, Comparator report on patient access to cancer medicines in Europe revisited, 2016. Available at:
https://ihe.se/en/publicering/cancer-medicines-in-europe-2/
. [Last accessed September 2019]
3. IARC World cancer report (2014). Available from:
http://publications.iarc.fr/Non-Series-Publications/World-Cancer-Reports/World-Cancer-Report-2014
. [Last accessed September 2019]
4. OECD/EU (2018), Health at a Glance: Europe 2018: State of Health in the EU Cycle, OECD Publishing, Paris/EU, Brussels,
https://doi.org/10.1787/health_glance_eur-2018-en
. [Last accessed September 2019]